AviaTor Articles
The first AviaTor Annual Report is out
The AviaTor project team is proud to present its first Annual Report. This introductory report explains why AviaTor is a game-changer for LEAs processing NCMEC reports. It will take you through the developmental stages of AviaTor, provides you with a full overview of the project so far and gives insight into things still to come.
The incoming number of NCMEC reports has been increasing for years and has come to a point that surpasses the capacity of law enforcement agencies (LEAs) that process them in many countries around the world. More often than you might expect, LEAs are still manually processing these reports or have very limited resources. This leads to reports not being processed in time, or in the worst case: not at all.
The expectation is that the number of NCMEC reports will continue to keep increasing in the years to come. Meanwhile, the European Commission has announced plans to set up a European Centre for the processing of European industry CSAM reports, similar to NCMEC in the US.

It is of great importance to protect children all over the world and to fight for a world without CSAM. Detection is a vital part of this fight. US-based electronic service providers (ESPs) are already obliged to create a report whenever they find CSAM on their servers and send this to the NCMEC CyberTipLine. Soon, European-based ESPs will have to do the same, with the difference of sending the report to the to-be-established European Centre instead.
Both NCMEC, as well as the future European Centre, will forward these reports to the responsible LEAs, located all over the world. As a result, the number of reports that LEAs receive for processing will inevitably continue to grow. But if these LEAs do not have access to the proper tools or the capacity to then prioritise, process and - if necessary- investigate all of these reports, then this quickly becomes a bottleneck and there is a very real danger of this leading to ongoing child abuse remaining undetected and victims not being saved.
We have to invest and help increase the capacity of LEAs by giving them better and more advanced tools to handle these incoming reports. Prioritisation is key: how to determine which report has to be processed first? This is where AviaTor can play a crucial role for law enforcement. It can help prioritise reports by using innovative technology such as AI, machine learning, hash list matching and OSINT, while remaining fully adjustable to the specific LEA that uses it.
In this first AviaTor Annual Report we walk you through the challenges and issues that come with the processing of industry CSAM reports and how AviaTor can be a game-changer in this field. We are not blind to legal issues surrounding the use of innovative technology like AI, nor afraid to discuss how we plan to navigate the strict data protection laws.
A quick overview of what you will find in the AviaTor Annual Report:
The Route of the Reports: Before we can talk about solutions, it is important to get a clear overview of the problems and challenges in front of us. What exactly is a NCMEC report and how does the process work? We show the current route these reports take and how their growing number is affecting the workload of LEAs worldwide.

Project AviaTor : AviaTor Phase 1 started in 2019 and has now entered Phase 2. Many LEAs have already joined the project. What has already been accomplished and what are the developments we are working on right now? Find out how AviaTor can be fully adaptable to each LEAs specific needs and local legislation and what the AviaTor tool can actually do for them.
"Our society nowadays wants more excitement, more extremes and this translates back to child abuse as well."

Yves Goethals, Judicial Commissioner of the Belgian Federal Police

The Story Behind the Numbers: One of the strengths of the Aviator project is the direct involvement of Dutch and Belgian law enforcement as project partners. We speak to Yves Goethals, the Judicial Commissioner of the Belgian Federal Police, about the challenges they experience when it comes to processing NCMEC reports. He explains how a higher number of reports doesn't always translate to more actual cases, but does lead to a higher workload that is now taking up to 70% of their capacity.

The Role of Artificial Intelligence : The use of AI within the AviaTor tool is one of the features that makes it so exciting and promising for LEAs to use for the processing and prioritisation of NCMEC reports. But there are challenges and limitations that need to be taken into account.

Legal Challenges: Data protection laws in Europe have a great effect on both CSAM reporting as well as the AviaTor tool and its functionalities. AviaTor project partner law firm TimeLex walks you through the legal background and challenges.

A Look Forward: Jos Flury, Executive VP from AviaTor technology project partner ZiuZ Forensic talks about the future of AviaTor and CSAM industry reporting in Europe. Where are we heading and what can we expect from the new European legislation?

We look forward to growing the network of LEAs that use AviaTor and implementing more functionalities to the AviaTor tool. Because when law enforcement can work more efficient, they get to focus more on what is most important: finding the perpetrators and saving victims.


Get your digital copy of the AviaTor Annual Report here .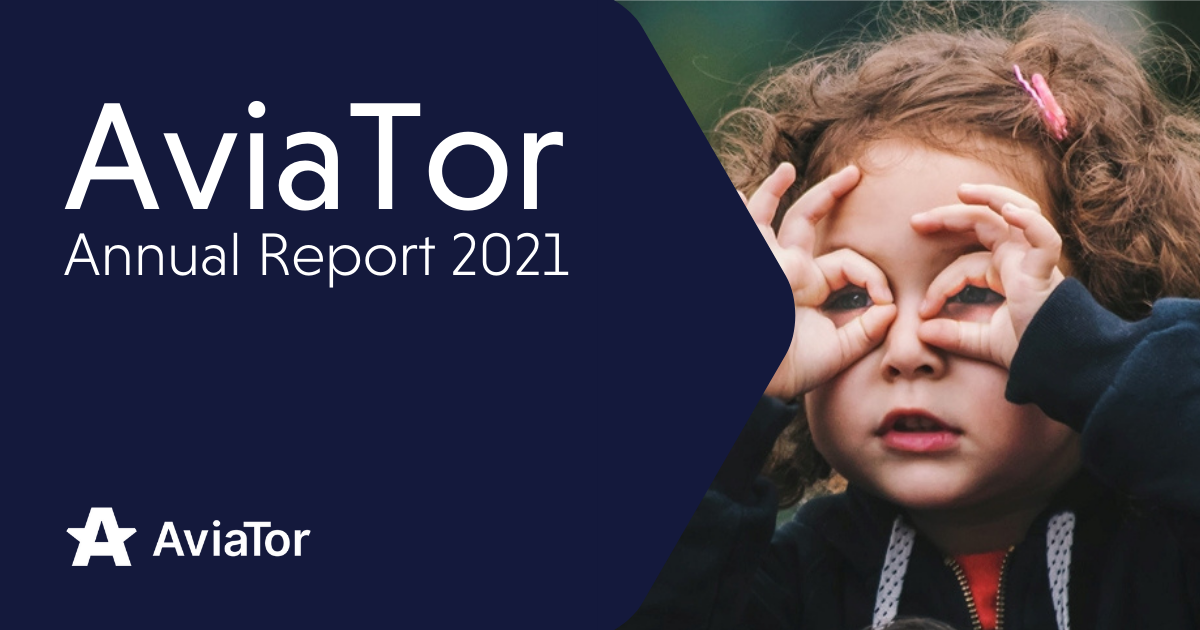 30.08.2022
Article by INHOPE
'